Porcelain Dental Veneers
Talk about life changing.Many times the color, shape, or position of the teeth make it difficult to smile or speak confidently. Dr. Lincoln Parker knows patients in the Ladera Ranch, Rancho Santa Margarita and Mission Viejo area that have suffered years of self-consciousness about the appearances of their smiles.
So much so that they avoid smiling or speak using their lips to conceal their teeth.
It may sound surprising, but a ½ mm thick tooth veneer can change the color, shape, or position of your teeth, resulting in a dramatic change of appearance.
What Is a Dental Veneer?
A dental veneer is a very thin piece of porcelain that is shaped like a tooth and placed on the front of your tooth, like a contact lens. Veneers for teeth can:
Change the shape or size of your teeth.
Change the color of your teeth.
Change the positioning of your teeth.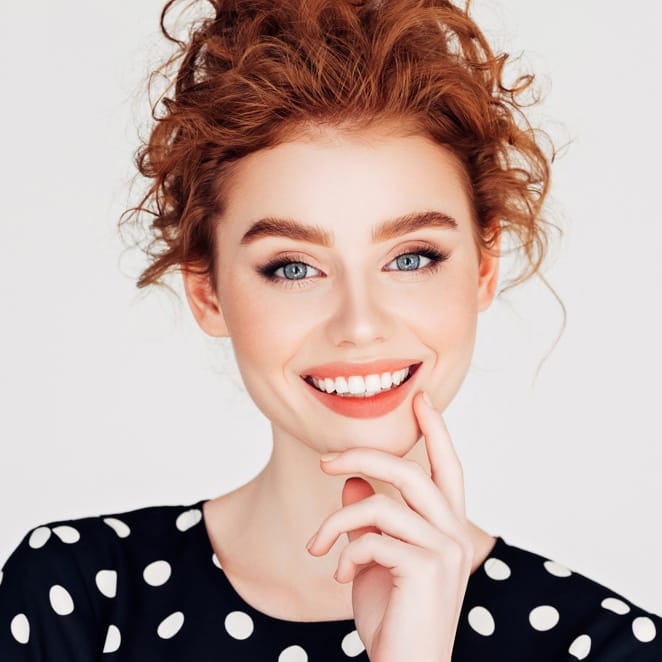 Do you want to improve your smile?
Do you have a dental concern?
Our online consults haven't stopped! We are working hard to make sure your dental needs don't have to wait! Connect with us today and get all of your questions answered for free in three easy steps.
Upload a smile photo or area of concern.
We will create a personalized video with recommendations.
View your video and schedule an appointment.
Do Dental Veneers Look Natural?
The materials available today can be blended so well that the results are more lifelike than ever.
The greatest compliment Dr. Parker receives about his dental veneer treatments is when people ask his patients from the Rancho Santa Margarita and Mission Viejo area if they used teeth whitening or straightened their teeth. They're shocked to find out that the change in appearance is due to porcelain veneers.
What Is the Dental Veneer Process?
The first step in the porcelain veneers process is a good discussion of expectations and goals.
They did an outstanding job on my comfort. Great spa music to listen to, blankets to keep me cozy. Next thing I knew, I was done! Amazing staff – so friendly and kind! I wouldn't go anywhere else! – Julia W.
Dr. Parker is great at communicating with his patients in Ladera Ranch about their smile aspirations and what they want to change about their teeth. This discussion is the most important part of the whole process.
The next step is getting some trial veneers for teeth made, so the patient can feel and use them. With the trial veneers you can make sure the shape and color are providing the smile you want.
Then, on the final visit, the porcelain veneers are bonded onto the teeth with the strongest bonding available. Aesthetically pleasing and secure veneers give the patient confidence in their brand new smile.
Teeth Veneers Are Durable
Many times teeth need conservative adjustment to allow for the ideal shape, size, and color. Whether you have cracked, discolored, misshapen, or crooked teeth, porcelain veneers may be a fit for you. Porcelain veneers are extremely durable, and they can be made to look extremely natural.
Call our Ladera Ranch dentist office for a cosmetic dentistry consultation where we will evaluate whether you are a good candidate for porcelain veneers. We serve patients throughout the Mission Viejo and Rancho Santa Margarita areas.