"I can talk to people and not be self-conscious."
"I'm no longer embarrassed to smile."
Karman
Implant Dentist in Ladera Ranch
Whether by accident, trauma, or as a result of severe decay, we constantly have patients reaching out to us from the Mission Viejo, Ladera Ranch, and Rancho Santa Margarita areas for a solution to missing or damaged teeth. Unfortunately, sometimes it is impossible to save a tooth. In those instances in which a tooth or multiple teeth are unable to be saved, dental implants are often a perfect solution.
Missing a tooth has a large impact on the bite and aesthetics of the smile. This can lead to functional problems like favoring one side to chew. It can also cause self esteem problems, leading patients to keep straight faces or cover their mouths while smiling or laughing to avoid showing the embarrassing gap in their teeth.
How Do Dental Implants Work?
Most patients who come to our Ladera Ranch dental practice for a dental implant consultation are surprised when they learn just how simple a tooth implant actually is.
A tooth implant is a piece of titanium that replaces the root structure of the tooth. Dental implants are placed where the roots of the teeth used to be, and crowns are placed on top of them to rebuild your beautiful smile. There are three pieces to dental implants:
The dental implants themselves
The abutment, which interfaces with the tooth implant.
The dental crown, which is placed on top of the abutment.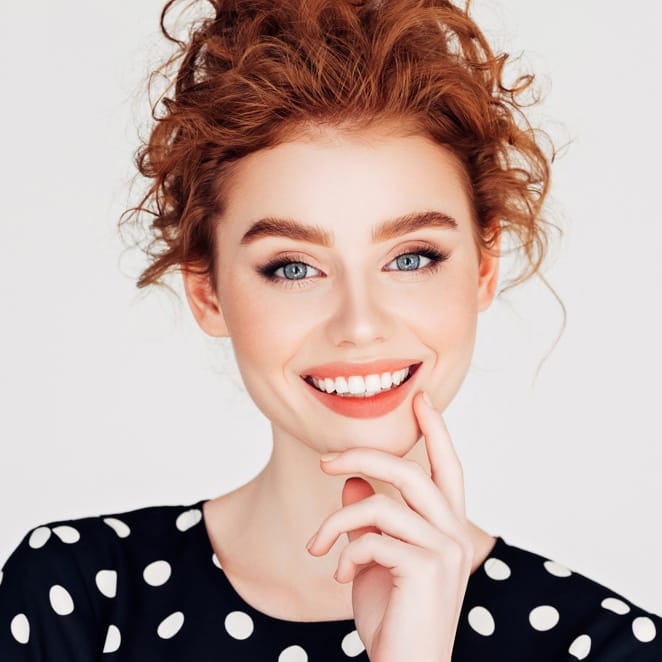 Do you want to improve your smile?
Do you have a dental concern?
Our online consults haven't stopped! We are working hard to make sure your dental needs don't have to wait! Connect with us today and get all of your questions answered for free in three easy steps.
Upload a smile photo or area of concern.
We will create a personalized video with recommendations.
View your video and schedule an appointment.
Dental implants can be used to help snap in dentures tight, replace multiple missing teeth with a bridge, or simply support a single tooth. In order to get a successful outcome, dental implants require an analysis of overall oral and bone health. They also require proper planning.
Advanced technology helps the tooth implant placement
At Hales Parker Dentistry in Ladera Ranch near Rancho Santa Margarita, we offer 3D cone beam x-rays to ensure that you are a good candidate for dental implants. The 3D x-ray enables us to be more precise because it provides greater detail and a more comprehensive view of the entire mouth.
With a clear picture of the space for the tooth implant, our Ladera Ranch dentist and implant dentist team serving the surrounding communities of Mission Viejo and Rancho Santa Margarita are able to precisely place and guide the tooth implant into the correct spot in your mouth.
Hales Parker Dentistry: Providing Implant Dentistry to Ladera Ranch, Mission Viejo, and Rancho Santa Margarita
Having implant dentistry all done in one place in Ladera Ranch is extremely convenient for Dr. Parker's patients. From diagnosis to completion of the crown or other restoration, we will be with you at each step.
Please call, text, or contact us using the form on this page to set up a time to have implant dentist Dr. Parker evaluate you and determine whether dental implants are a good fit for you. We take pride in providing high-quality dental implants to the surrounding communities of Mission Viejo and Rancho Santa Margarita. We look forward to helping you.