Welcome to Hales Parker Dentistry
At HPD, we have everything you are looking for when it comes to comprehensive dentistry. We offer the most advanced technology and contemporary techniques so you can confidently take control of your health. Through extensive exam and clearly outlined treatment options, you will feel empowered to make informed decisions about your dental care that align with your goals and priorities. You will become your own expert on your dental and overall health.
As leaders in the field of general and cosmetic dentistry, sleep apnea, and implant dentistry, you will find our progressive approach to dental healthcare provides the most comfortable, safe, and exceptional treatment. When taking care of your health, you will get the most value from the high quality comprehensive dental care here at HPD.
We look forward to helping you achieve a healthy, sustainable smile that will leave you with no choice but to confidently, Say Cheese!
The Hales Parker Dentistry Difference
New
Patient
Offer
Full Health Overview and Exam Including any records $195
A $325 value!
Contact
Us
What Our Patients Say About Us…
Scott
Brittany
Donna
Kerry
Cheri
Teeth cleaning and crowns while you wait. It couldn't have been better. A thorough cleaning and treatment, and I fell asleep six times – when does that happen. More importantly, for the first time I understood why to floss and its affect on my gums (even scored). Crowns while you wait – 90 minutes later, one visit. Painless, informative, and the best experience ever in the dental chair! Thanks Dr. Parker
---
I'm very glad I found Dr Parker. He's a very good dentist and his staff is very friendly. He has all the current technology and gadgetries.
---
I have had good and friendly dentists before but never have I had an experience where I walked away with the confidence that my total oral care was provided at the highest level and then empowered to continue the work at home. In addition, the dentist and staff are fun and friendly without losing their professionalism. I would recommend Hales Parker Dentistry to anyone at any age!
---
Exceptional facilities, staff and service made a first time visit to Hales Parker Dentistry a great experience. Many thanks to Hales Parker Dentistry team!
---
Dr. Parker and his staff were very thorough and informative about everything we did during my visit, from x-rays, to cleaning, to teeth whitening, to future dental care that needs to take place. It was a great experience and they put me at ease. I highly recommend Hales Parker Dentistry to anyone.
---
Dr. Parker is an awesome dentist. He's way better than the last dentist I visited in Ladera Ranch.
---
I will describe my experience with Dr. Parker and his team as being "REFRESHING!" I loved everything about being in a dental chair. Great ambiance, decor, friendly staff, great new dental knowledge! It was so pleasant. Thanks for everything.
---
I had such a pleasant experience at Hales Parker Dentistry! What a great dentist and team. I'd highly recommend them to anyone! I left with awesome, clean teeth and am on the road to even brighter pearly whites, with at home bleach trays.
---
We were very pleased with our experience from Lindsey's sweet smile & greeting when we walked through the door to the knowledge & great care from Dr Parker.
---
Unfortunately I had to have a cavity filled. Dr. Parker took pictures of my tooth before, during, and after to show me the results. He and his staff are very customer oriented and made what could have been a painful experience overall positive. He even gave me a follow up call the next business day to ensure everything was ok afterward. I highly recommend Hales Parker Dentistry.
---
Cosmetic Dentistry
Sedation Dentistry
Dental Implants
Sleep Apnea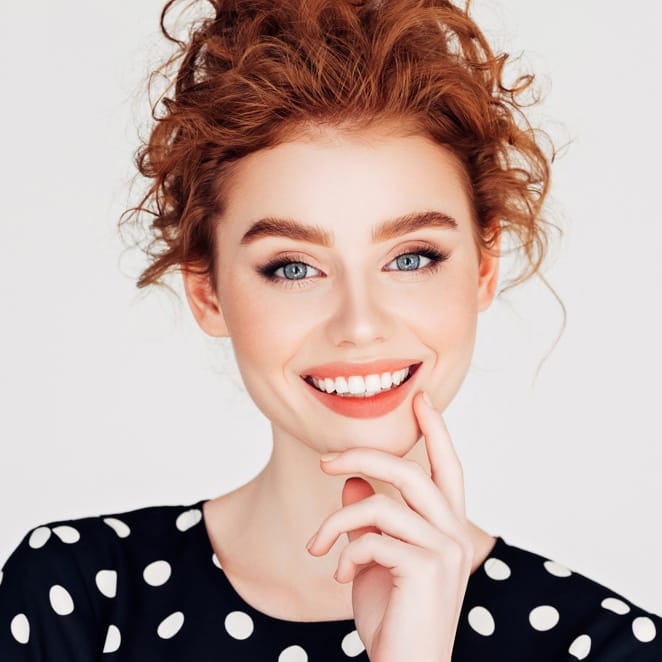 Do you want to improve your smile?
Do you have a dental concern?
Our online consults haven't stopped! We are working hard to make sure your dental needs don't have to wait! Connect with us today and get all of your questions answered for free in three easy steps.
Upload a smile photo or area of concern.
We will create a personalized video with recommendations.
View your video and schedule an appointment.
A Healthy, Confident Smile Can Be Yours, Too!
We welcome new patients to our quality-oriented dental practice in Ladera Ranch near Rancho Santa Margarita. Dr. Lincoln Parker recommends making your first visit even more convenient by downloading new patient forms here.